A fabulous little email in my inbox this morning alerted me to the fact that J.Crew were having a 24 hour sale, with 40% off select full-price items and an extra 40% off the marked price of all sale items. Sadly, it has now finished but knowing how the sales game works, it won't be too long before a similar offer entices me again 🙂
I am now having to acknowledge, at 28 weeks pregnant, I need maternity pants of some kind. I am basing my outfits predominantly around leggings and opaque tights, and two pairs of J.Crew "Minnie" bi-stretch wool skinny pants that I can wear with their invisible zips partially unzipped (not ideal, but it's so far worked!). I have been perusing the J.Crew maternity pant range, reading reviews and blogs for fit details. Today, with the extra 40% off incentive, I finally settled on the Maternity Pull-on Toothpick Jean in Black.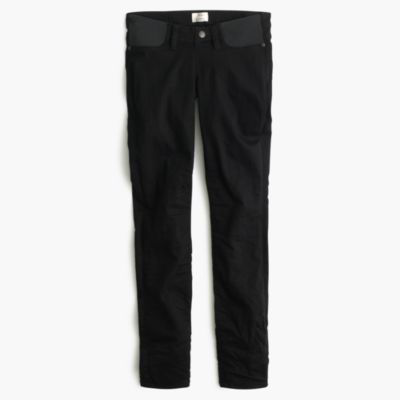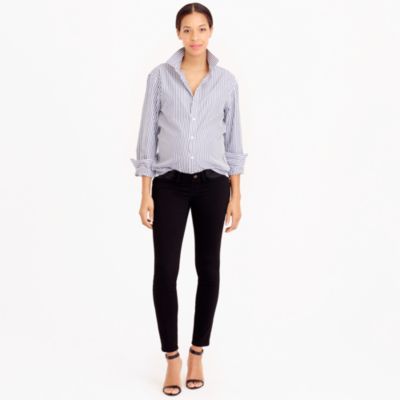 I wanted something that runs true to size, that is soft on my belly, that won't stretch out of shape, that could work in the office at a pinch (with less than 2 months before I'm on leave, I doubt they'd say anything about wearing jeans to the office anyway!) and that is, of course, on sale for a bargain. I won't be able to tell if these pants fit the first 4 criteria until I receive them, but I can assure you they meet the 'great value' requirement! They were reduced from AU$201 to $80.50, so with a further 40% off I only paid $48!!
I may have also slipped the Perfect-fit Scoopneck T-shirt into my bag, nabbing it for only $21.70 instead of $43. I can't get enough of grey tops at the moment, and this soft cotton one with its flattering sleeve and feminine neckline won me over instantly.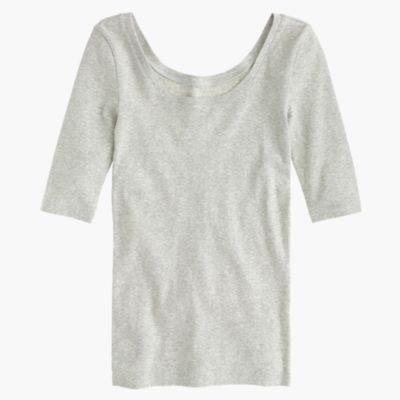 Whilst not as great a deal as 40% off the marked price, you can still nab some incredible bargains at J.Crew with an extra 30% off sale styles with the code GETSHOPPING at checkout. As always, I'd love to hear about your sale purchases but what I'd really like to know is if there is a maternity jean or pant you have worn, loved and would recommend for this uninitiated mum-to-be!
xxxxx
If you love this, please share!